What Does A QA Analyst Do?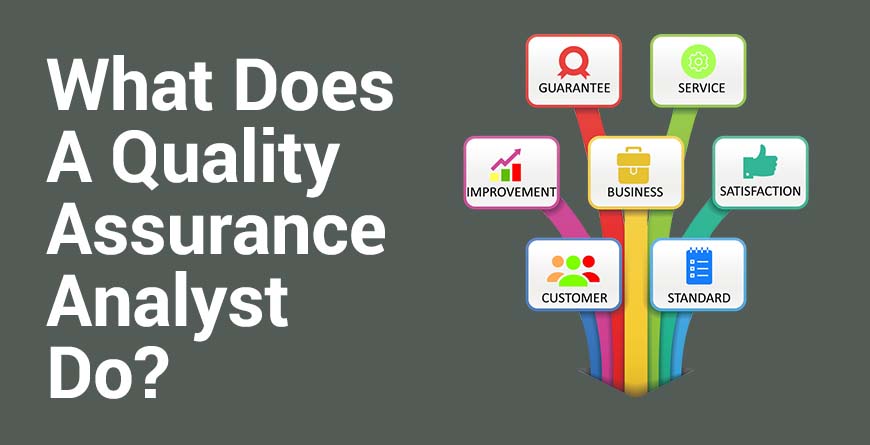 A quality assurance analyst inspects software developed and ensures that it is working according to the company's standards with no defects. When substandard software is developed, they reject and take note of it to ensure that it does not happen again next time.
They curtail any issue that may emanate from a developed product with defects. This way, the organization will get to save their name, time and resources.
What Does A QA Engineer Do?
A quality assurance engineer participates in the entire development cycle of software. They gather the vital details that the production of a product is centered on.
They set the software development goal clear to each member of the software development team and ensure that they abide by the standards mapped out. This allows them to ensure that the product developed conforms to the customers' requirements.
Quality assurance engineers also make documentation that contains all the knowledge, ideas and formats of a software project.
They work collaboratively with IT experts and other relevant professionals to plan design and execute a system of testing from simple to complex implementations.
The Skills of a Quality Assurance Analyst
A quality assurance analyst is expected to be able to utilize materials to ensure that software developed is working properly.
They have to study and understand software project blueprints, the technical drawings and other intricacies associated with it to participate the software development.
They are always working to ensure that there is no waste of time and resources in developing software.
Irrespective of the organization that they are employed in, they are expected to have excellent communication skills. This would enable them to communicate the software blueprint and the procedure adjustment.
They should possess a problem solving and analytical capability utilizing the modern techniques of product testing.