Quality Assurance (QA) Training: Step by Step Guide to Learn Manual and Automation Testing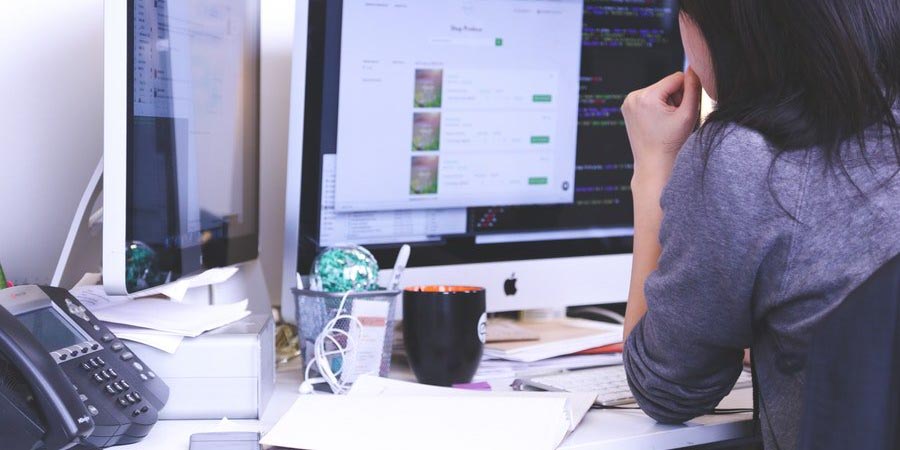 COURSE OVERVIEW
This Quality Assurance (QA) Training is designed for those who are new to the IT industry or are from a non-IT background and are aspiring for a job in the Quality Assurance area. On completion of this QA training course, you will be able to develop skills in Quality Assurance (QA)/ Software Testing and work in a project team as a Software Test Engineer.
What would I learn at the end of this QA Course?
This Quality Assurance (QA) / Software Testing training helps participants to understand the core concepts of Software Testing
You would learn what are the role and responsibilities of a Quality Analyst in different phases of SDLC
Within this course, you would be taught how to track issues in JIRA application
Learn and understand what does RUP (Rational Unified Process) mean and what are the phases of RUP
Understand testing life cycle and various types of testing techniques used by a Quality Analyst
How Test Strategy and Plan document is created by a Quality Analyst
Understand Test Estimation techniques such as Best Guess, Ad-hoc method, WBS, Delphi, Three Point Estimation and Test Point Analysis
Learn and understand how JIRA is used as Test Management Tool by Quality Analysts
This Quality Assurance (QA) Training course also helps you to comprehend different automation test framework
On completion of this QA tutorial, you would be able to perform tasks such as manage testing process, analysis, and other management related activities on HP Quality Control (HP-QC) application
Participants will also be to gain working knowledge of Automation testing tools such as Selenium WebDriver, HP UFT, and LoadRunner.
Towards at the end of the Quality Assurance (QA) Training course, you would also gain an understanding on how SQL queries need to be run on a database
PARTICIPANTS
Who is this online QA tutorial designed for?
Fresh graduate who wants to become a Quality Analyst / Software Test Engineer
Professionals who want to change his/her career to Quality Assurance
Quality Analyst who want to be more proficient in his daily activities
One looking for a QA course that keeps it simple and explains the QA tasks without using much technical knowledge/jargon
Entry level Quality Analysts who want to become a better Quality Analyst
COURSE FEATURES
This QA Training tutorial does not require any previous knowledge/experience in Quality Assurance
The instructor has conducted this course in a "virtual classroom" in real-time
The instructor is a working professional who conducts training on a part-time basis and brings a real-world knowledge and examples to the classes, which makes it more practical and enhances the learning experience
Enrolled students are provided lifetime access to all documents that come along with the course – study materials, case studies, etc.
Hands on experience on all Test deliverables through assignments
This Online QA Testing course is independent of platform and participants with any background or experience can attend the course
Online Quality Assurance (QA) Training course content is designed by considering the current Technology in IT Industry (Testing) and Job Market
Course Features
Lectures

26

Quizzes

0

Duration

36 hours

Skill level

Beginners

Language

English

Students

18684

Certificate

Yes

Assessments

Yes
Introduction to Software Testing / Quality Assurance

Software Development Lifecycle (SDLC)

Software Testing Concepts and Types

Test Planning, Estimation and Design

Quality Management Tool - JIRA

Interview Preparation

Automation Testing Tools

HP - QC (Quality Control)

Selenium and UFT

Structured Query Language and Load Runner
Weasley

Best QA course

I'm a recent graduate on Computer science and I have a decent knowledge about the IT field. Still I needed a solid foundation on QA Software testing to go look for jobs and hence I opted for this course. The course covers both Manual and Automation testing which is quite handy for beginners like me. I'm very much satisfied with the course. It helped me to perform well in QA interview.

White

Great course

It is a very informative course and is helpful to understand all the basic concepts and tools for manual and automation testing course. English is clear and I would definitely recommend to anyone who wants to become a software tester. The quality of the classes were good. Thank you. It's really helping me a lot.

Miller

Course is very well designed

This quality assurance training is organized in a very structured way, making learning easy. This course has helped me understand concepts of JIRA, Agile, LoadRunner, ALM, Selenium and other related topics. Thank you for creating such a beautiful course.

Kris Allen

Excellent Course

Before I enrolled in this course I was naive in testing field. However, on completion of course I feel confident of performing various tests on software. The explanation of this course was given in a way that anyone can learn and implement on their own. I am totally satisfied with this course.

Jeff

I enjoyed the course.

It was my first attempt to learn online and it was really awesome. I enjoyed the course. The course was well structured and packed with relevant information about software testing. The Instructor was very knowledgeable and delivered as promised. The topics were well explained with the help of real life examples and best study materials. I will happily recommend this training.