Quality Assurance Analyst Roles and Responsibilities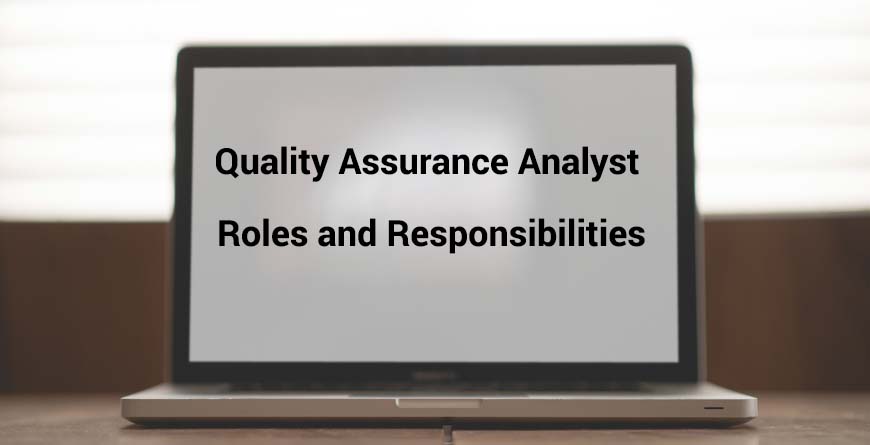 A quality assurance analyst is an individual employed by an organization and has a responsibility to ensure that a software developed is functioning properly. They are responsible for ensuring that the software development principles and practices have adhered throughout the development cycle of the software. They are popularly known to continuously improve the software developed sticking to specified deadlines and budgets.
A QA analyst can work in any industry in order to assist with the development of quality products. They can work from the food to the transportation industry.
Quality Assurance Analyst Roles and Responsibilities in Software Testing
After a software product is developed, a quality assurance analyst tests it to see if it is functioning properly or if there are some missing features. They carry out this testing in a testing environment to ensure that the product manufactured has the needed quality before it is released to the public.
When a software developed is substandard, the quality assurance analyst takes a measure to ensure that such does not occur again in the future. He/she will make recommendations to the software developers on how to improve the quality of the product in order to develop a properly working and efficient software.
They have a variety of tools, which enables them to compare the software developed with the prospective user's requirements. This is done to ensure that the software is functioning according to the users' taste and need.
Quality assurance analysts also have the prerogative to make users conversant with the usability of the software developed. This is because they have been working closely with the software which makes them eligible to instruct and train users on how to use the software.
The quality assurance analyst documents the whole quality testing process. In this way, they explain the evaluation, methods of testing and the enhancement made to the software.