How ECBA Certification Can Help You?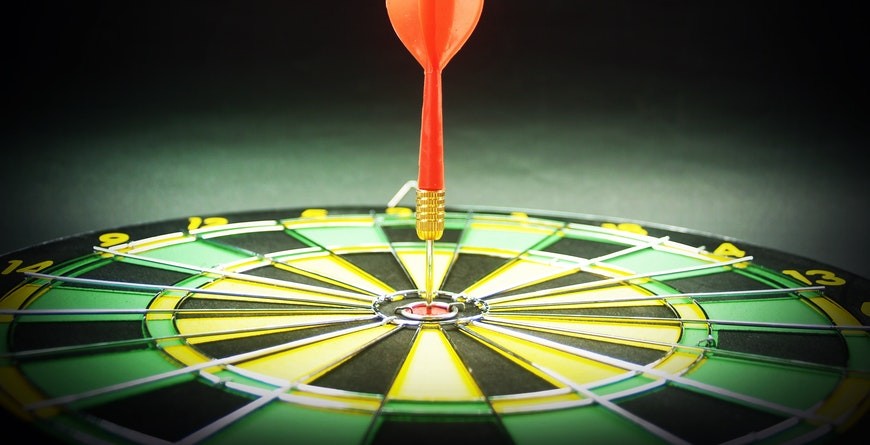 For anyone who is serious about learning more about the much-needed world of business analysis, the ECBA certification is a must. It's a certification that allows beginners, students, graduates and industry veterans to learn all about what makes business analysis so necessary today. It also allows you to make sure that you can take those vital first steps into the industry without wasting any time.
If you are serious about seeing success and progress, then the ECBA certification is exactly what you need. It's the perfect choice for anyone who is looking to better understand and appreciate what makes a business tick. Today, businesses' don't just want to know if they are doing well or failing; they want to know what drives such success or failure. For that reason, many people love to take part in the ECBA program to help better understand, quickly, how to translate that detail in a business.
Should you be interested in making sure you have a striking career in a very in-demand industry waiting for you, then you should definitely start here. ECBA certification is all about making sure that you can see more changes to how you work and how businesses operate. By helping you to better coordinate and correlate what – if anything – has gone wrong with a business via analysis, you can find yourself playing a key role in businesses in the future.
What is ECBA certification?
ECBA (Entry Certificate in Business Analysis) Certification helps to get into the field of Business Analysis. This ECBA certification is offered by IIBA. This certification tests the understanding and knowledge in the field of Business Analysis. This certification is for,
Fresh graduates working / aspiring to work as Business Analyst
Individuals who wish to make their career as a Business Analyst
To become a professional in the career related to Business Analysis
Non-IT folks who have enrolled in the field of Business Analysis
Developers, Testers and Project Managers who would like to understand Business Analysis better
Shoot to the top of a growing profession with ECBA Certification
While we've been using Business Analysis for many years, in the past decade it has become more important than ever. Business leaders need to know what is going wrong, what is going right, and what has to change. While in the past getting that kind of information was tough work, today it's much easier to put in place.
So, if you would like to shoot to the top of your profession then you should look to take the ECBA certification. It's a fast-track program that allows talented, modern minded and ambitious people to make their move. From graduated students in IT looking for something more to a platform to veterans looking to move into a new industry, you will find that ECBA certification is not something that you can do without in such a challenging industry; it's the gold standard really.
For that reason, you should look to invest as much time and as much effort into the ECBA exam as you can. It can be the difference between making a fast-track move into a position of influence in business analysis, or hanging around the bottom of the industry waiting for your chance.
Whatever the decision, you should be looking to take part in this examination. As the culmination of everything that makes you an attractive candidate for a BA role, it's a must. If fast progress that is meaningful and educational is your ambition, then be sure to sign up for this examination in the near future.

Benefits of an ECBA Certification:

As this course doesn't need any expertise for applying, the professionals trying forward to development mustn't hesitate to undertake this certificate course. It needs twenty one hours of education. Moreover you will learn various strategies. The professionals who possess ECBA certification would currently facilitate the team to faucet the market opportunities by rigorously analyzing knowledge. during this manner, the organization will venture into profitable markets that area unit needful for its development. Hiring ECBA certified professionals makes sure that the stakeholders can trust the team in a better manner. Hence, it might additionally facilitate the company to leverage on sales by planning effective methods from data analysis. By hiring ECBA certified professional, the company will demonstrate itself as a reliable and trustable agency to its partner organizations.
ECBA Certification provides validation for your skill set in Business Analysis:
Getting certified is a great way to build trust as a business analyst. ECBA Certification validates your skills as a business analyst for the employers. If your skill set is impressive, this certification makes it sure to the employers. If your skill set is not impressive (i.e., if you are a fresh graduate or new to the field of Business Analysis), a ECBA certification will equip you with competencies that can open up a whole new world of opportunity.
Skill sets needed in Business Analysis:
Financial management. Being able to effectively manage your finances is critical
Marketing, sales and customer service
Communication and negotiation
Leadership
Project management and planning
Delegation and time management
Problem solving
Networking
ECBA Certification builds your peer network:
According to LinkedIn, 85 % of the jobs are crammed via networking. This statistic explains why business analysts, should put concentrated effort into networking.
There are many ways business analysts can network, including obtaining certifications. The probability to meet and interact with peers seeking the same objective is an invaluable networking opportunity. Networking doesn't have to be a separate activity from training. Getting certified as a business analyst helps you in several ways in your career.
Benefits of a Peer-To-Peer Network
Computers in peer-to-peer work groups is designed to permit sharing of files, printers, and different resources across all the devices. Peer networks permit knowledge to be shared in both directions, whether or not for downloads to a pc or uploads from a pc.
ECBA Certification helps you in earning more:
The average entry-level salary for a Business Analyst is at least $67,000. To increase your salary as a business analyst, invest in ECBA certification. The ROI (Return on Investment) can be considerable. In comparison, the average salary of top 5 certification holders came in at $85,804, or an 11% increase in earnings, which shows a significant advantage to pursuing an ECBA certification. By investing in certification, you are helping to increase your earnings.
Business Analyst Salary:
A Business Analyst earns a median remuneration of $58,805-$67000 per annum. Business analysts can expect remuneration increase for the primary 5-10 years.
ECBA Certification Helps to Grow in the Business Analysis Career
Professionals across a number of industries can benefit from ECBA certification. In the field of business analysis, ECBA certification validates an individual's skills, helps to increase their salary, and builds their peer network. If you are getting started as a Business Analyst or are looking to build up your resume to make the switch into the field of Business Analysis, it is good to complete IIBA's ECBA certification. Research confirms certification increases your earning power.
Growth in Business Analysis:
Nowadays most of the companies have a digital transformation strategy which creates the demand for Business Analysts. With ECBA certification, you can stand out among the crowd of people applying for jobs with no experience.
To get ECBA Certified, enroll for the self paced ECBA Certification training online.