Industrial Automation Training for Beginners
CFA111,278.74
CFA55,636.59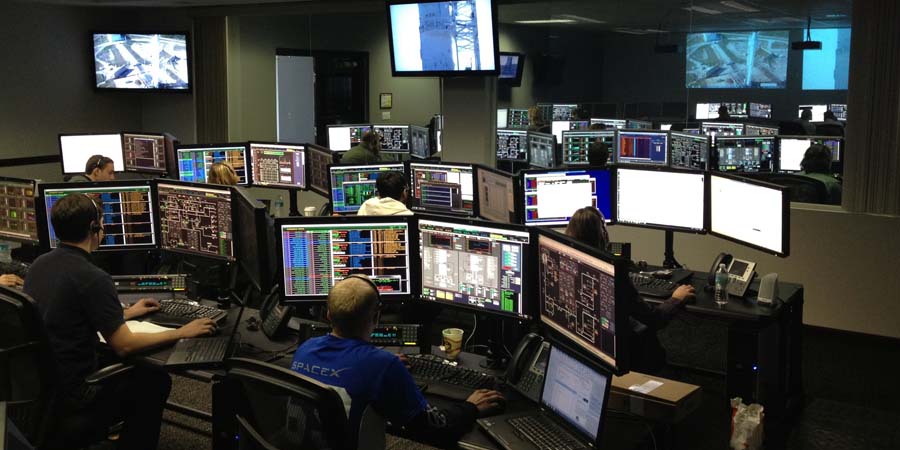 Industrial Automation is rapidly growing especially within the Power sector, Automobile, Oil and gas, Manufacturing, Mining etc. Process Automation provides the technology to control and monitor the process in industrial plants using concepts such as feedback, cascade, feed forward and advanced process control. According to an estimate provided by the International Society of Automation (ISA), 15,000 fresh automation engineers are required annually in the United States. This Industrial Automation for Beginners course is aimed to empower you with the foundation and intermediate level of knowledge that will help you to understand 3 key modules of Industrial Automation: PLC, SCADA, and DCS.
COURSE OVERVIEW
What would I learn at the end of this Course?
Understand the concepts of Process Automation, and Control Systems
Understand the key components of Process Control Systems: PLC, SCADA and DCS
Understand Input/Output Systems, Controller, Supervisory Network, Layers of automation, Field-bus system basics, Trend of Process Parameters basics.
Install and work with PLC software
Learn the Ladder Login diagram for PLC Programming
Write PLC Programs from scratch
Write PLC Programs to run various process and flow systems of various industries such as power plants, food industry, manufacturing industry, etc.
Write and Debug PLC programs
Hands-on practice on PLC software to gain practical knowledge
Work on PLC software and simulators to gain real-time knowledge on the softwares
Understand the concepts of Hardware/Software classification of Automation
Learn the basics of HMI and understand the similarities and differences between HMI and SCADA
Learn about PI&D, process flow diagrams and how to effectively plan, plot, manage the process
Learn about different Field Instruments
Understand the importance of PLC in the industries and the need for Automation Engineers
This training will cover the process involved in Manufacturing Industries, Machine Automation, Role of automation in Manufacturing Industries, etc.
PARTICIPANTS
Who is the online Industrial Automation training designed for?
Fresh graduates who like to gain skills to become an Automation Engineer
Electrical and Instrumentation graduates who would like start their career in Industrial Automation field
Beginners want to learn the in-depth concepts of Automation technology and become a master of Industrial Automation concepts
Automation Engineers who would like to know about the other key components of Automation
Experienced Engineer who wants to upgrade their skills and learn new trending technologies
Aspirants who are looking for a course that can help them to learn Automation in an easy and efficient way
COURSE FEATURES
This is a job oriented training with practical examples provided by experts in the field of Industrial Automation and Control Systems
This Online Control System (Industrial Automation) training that helps participants understand and master the concepts of Process Automation, DCS, PLC, SCADA, MMI/HMI
On successful completion of this Control Systems training, learners are ready to attend and succeed in interviews for DCS/PLC programmer position
This Online DCS/PLC Programming Training is conducted by an experienced professional who has a wide range of experience and is a subject matter expert in Process Automation
Students are provided lifetime access to all documents that come along with the course – study materials, case studies, etc.
Candidates would be provided access to high-quality study materials that would be helpful as reference materials while working on complex software testing projects
Course Features
Lectures

26

Quizzes

0

Duration

26 hours

Skill level

All levels

Language

English

Students

14332

Certificate

Yes

Assessments

Yes
Introduction to Industrial Automation

Instruments and Process Control

Programmable Logic Controller (PLC)

SCADA

Distributed Control Systems (DCS)

Communication Protocols

Control Systems

Documentation

Resume Preparation
AnthonyR

Easy and Understandable

I enjoy this course a lot, very easy and understandable explanation to the concepts. What makes this course more helpful is the higher level examples to give you the feel of the real world PLC applications, as well as raise curiosity and motivate students go further. I am looking forward to enroll more course from Vidhya - course instructor.

Krishna

Had a good learning exp.

This course is the exact thing which I was looking for over the past few weeks. This course helped me get detailed understanding about various complex topics of industrial automation. Thank you to MindsMapped for offering such a quality study material at this price. I would definitely recommend this course to anyone who is looking to build career in industrial automation.

Chuang

Instructor is very knowledgeable.

This course has all the required instruction, material and guidance for industrial automation beginner. Through this course, I am able to understand and implement concepts of DCS, SCADA and PLC up to moderate level. Instructor is very knowledgeable. All the concepts were explained very clearly. I am totally satisfied with this course. Thank for all the support and guidance.

Kevin

5 out of 5

Thank you for offering this industrial automation course at such a price. Hopefully lessons which I have learned from this course will help me crack industrial automation job interviews. I would highly recommend this course to anyone who is looking to start career in industrial automation.

Jacob

Informative course

This industrial automation course helped me get a detailed understanding about how SCADA, PLC, and DCS work in industries of various scale. Trainer has explained all the concepts with real time examples. I really appreciate the effort given by trainer. Thank you!